winning design unveiled for new montreal holocaust museum
a museum designed on the pillars of memory
The Montreal Holocaust Museum (MHM) unveils the design of its new downtown museum featuring architecture from KPMB Architects and Daoust Lestage Lizotte Stecker Architecture. The winning proposal was selected after an international architectural competition and is 'based on the pillars of memory, education and community'. The building will meet Montreal multiple exhibition spaces, classrooms, an auditorium, a memorial garden, and a special survivor testimony room. With construction commencing in the fall of 2023, the museum is expected to open in 2025.
images courtesy of Montreal Holocaust Museum
a space for human rights education in Montreal
The project marks the move of the Montreal Holocaust Museum from its current location near Cote-des-Neiges. The design of KPMB Architects (see here) and Daoust Lestage Lizotte Stecker Architecture (see here) responds to 'a growing demand for educational programs about the Holocaust, genocide and human rights'. The team notes that as society has seen "a rise in racism, anti-Semitism and discrimination" recently, the new museum will seek to encourage communities across Quebec and Canada to "combat all forms of hatred and persecution."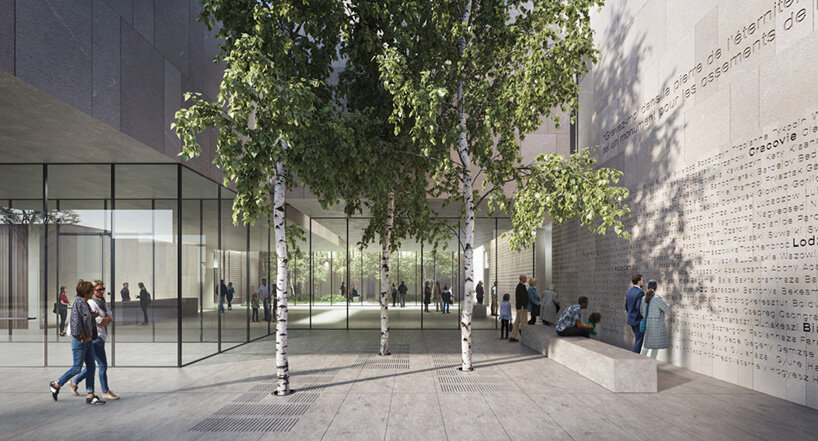 Daniel Amar, Executive Director of the MHM says: 'We are excited to share the designs of our new museum, which will be an important space for learning, action and coming together. The brilliant design has succeeded in creating a space of powerful architecture that remains respectful and sensitive to the difficult history of the Holocaust and the legacy of human rights that will be transmitted within its walls..
'As we eagerly await our opening on Blvd. St-Laurent, we invite everyone to join us today and help Give Voice support their new Montreal Holocaust Museum.'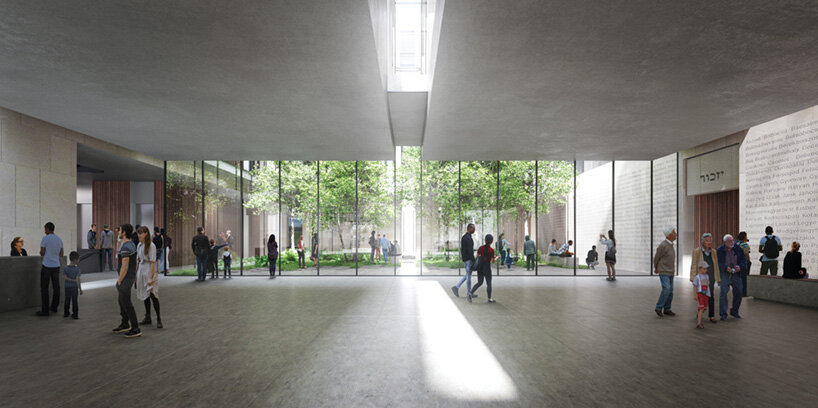 The museum's fundraiser Give voice raised $85 million of the $90 million project with generous contributions from Heritage Canada ($20 million), the Ministère de la Culture et des Communications du Québec ($20 million), the City of Montreal ($1.5 million), the Azrieli Foundation ($15 million) and numerous private donors. The public is encouraged to contribute to the campaign and make their voices heard at the museum.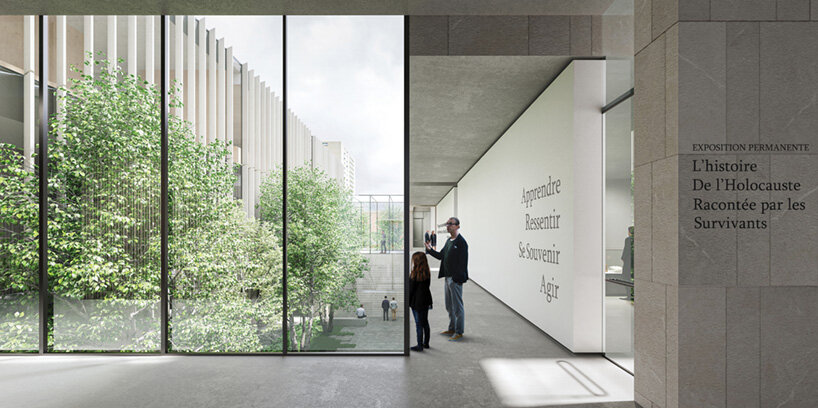 the thirty-two projects received in the first phase of the competition can be viewed here